Contributor Bio: Robert McSherry was born in Los Angeles, CA. At the age of 20, he left the US to work overseas as a government contractor and his life quickly became an adventure. Learn more about Rob at www.capturedbyrob.com or follow his videos on Youtube.com/FlyExpats. He regularly posts photos from his adventures around the world on Instagram at @flyexpat and @CapturedbyRob, too.
Editor's Note: Trips Unscripted is dedicated to helping ordinary independent travelers have the type of experiences they might normally only see on National Geographic. Never think those kinds of adventures are out of your reach! Robert's story will convince you that all you need is the initiative to do the research and the guts to take the first step.
Robert McSherry and his partner in crime, Maria Foulds, have traveled all over the world, but trekking on their own through the Baliem Valley in West Papua, Indonesia still stands out as one of their wildest adventures — and certainly one of the most remote.
The pair took 5 flights — departing from Borneo, not Los Angeles — to arrive in Wamena, the largest town in the valley.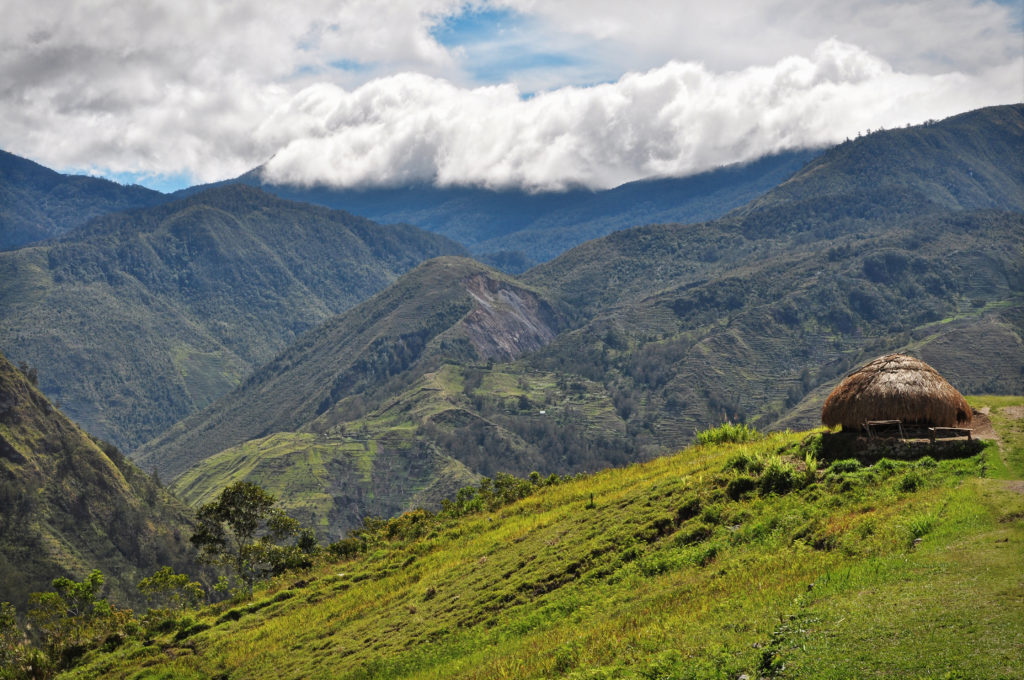 "We had been living in Brunei back in 2015 and were looking for a new destination to explore. We had done our homework on the region and decided to take a closer look at the easternmost part of Indonesia. We were on Google Maps trying to see if we could find the names of any cities or towns in the region and eventually stumbled upon Jayapura. Once we did even more research, we found out about the tribes of the Baliem Valley. After a lot of planning, we were finally able to make the dream a reality."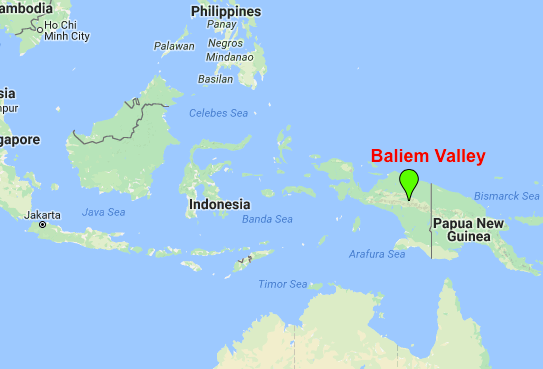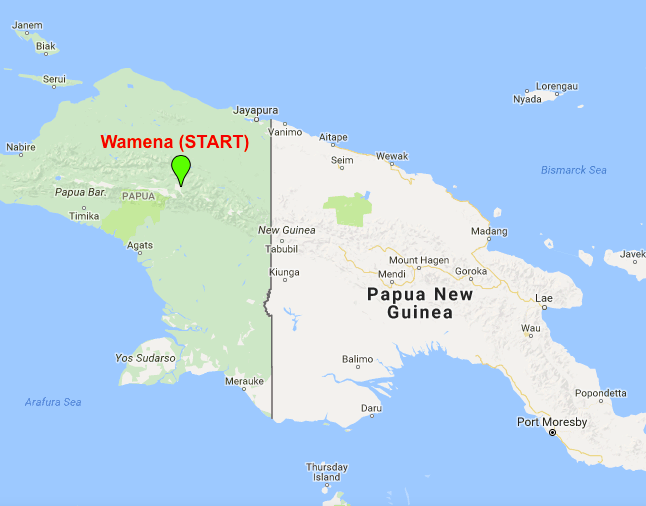 Their original plan was to hike through the surrounding highlands with a local guide and porter, but, despite all their research prior to arrival, happened to land on a Sunday when everything was closed.
"We found ourselves without a guide, a porter, a proper map, food and water. We both agreed that in the interest of time and adventure, the best way was to just do the multi-day trek ourselves! We bought some noodle cups and about 6 bottles of water, stuffed them in our backpacks, bargained a ride to the edge of town." Their haphazard journey was off to a tremendous start.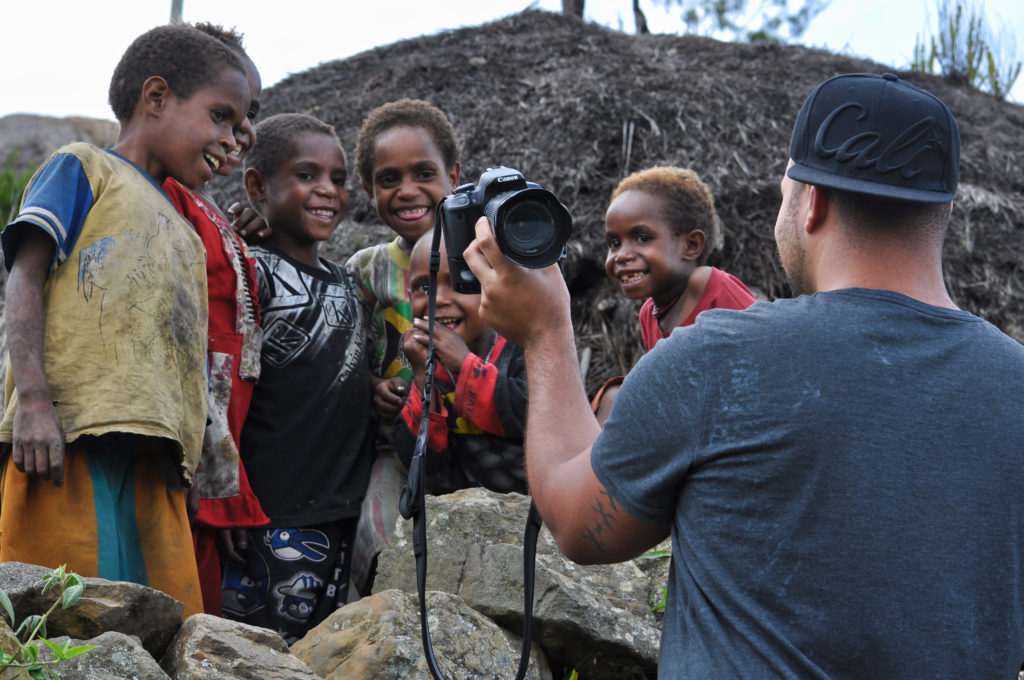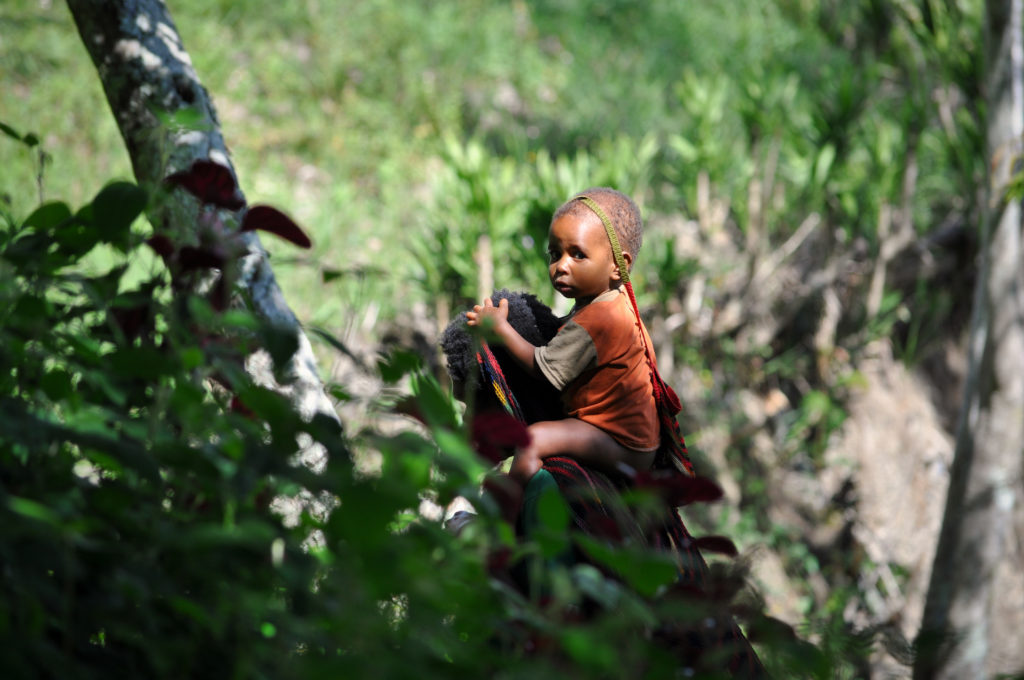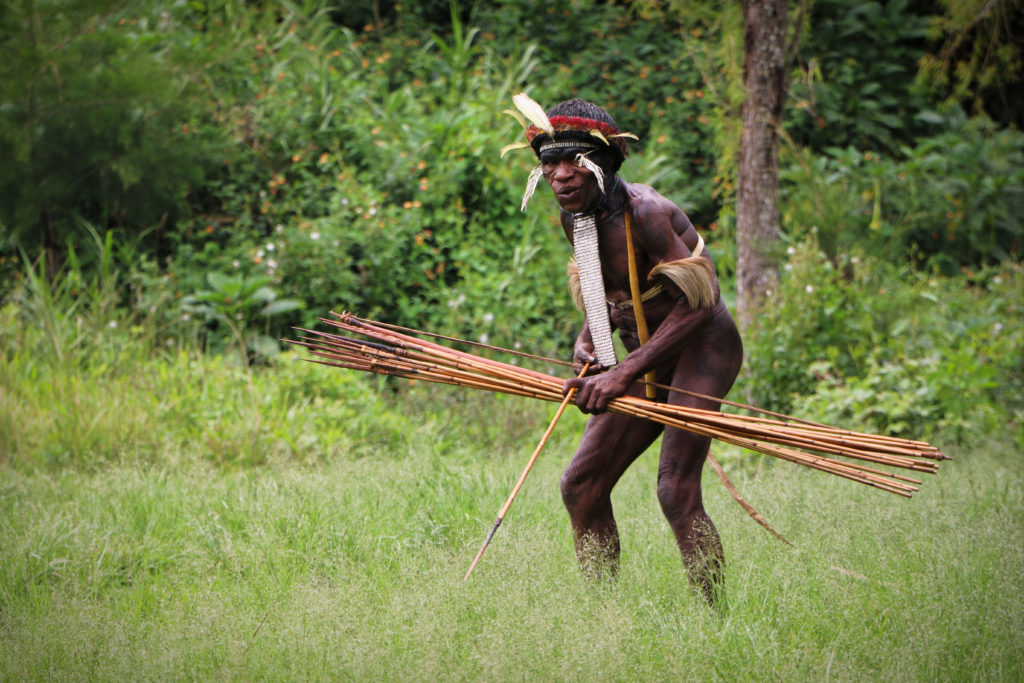 "The best directions we had was a photo of an old hand-drawn map. As soon as we started, we started coming across obstacles: river crossings, steep uphill hikes, and, of course, running out of water. We passed locals who greeted us with smiles (and always with handshakes). Simple and warm meals inclusive of rice and sweet potatoes were prepared for us in the villages where we spent the nights and we spent afternoons running around and playing with children in the villages."
The highlight of the couple's experience was arriving in the beautiful village of Ibiroma, nestled high in the mountains with beautiful panoramic views of the valley. They were greeted warmly by several of the older men and children and were given a basic 'Honai' to sleep in for the night, prepared with a tarp on the ground, blankets, and a mosquito net. The next morning we were guided out of the village following more handshakes and smiles.
"The downward trail towards Tungma was only as wide as our feet with nothing but the side of the mountain underneath us. After several hours of slips and trips down a steep decline, we reached the village. We headed towards what appeared to be one of the most serene airstrips in the world, tucked in the lush green valley. From there, we made our journey back to Wamena and enjoyed the views of various villages along the way."  
Robert says the whole experience reassured him of his belief that most human beings are good people.
"Despite their limited contact with the outside world, lack of modern technology, and all of the 'luxuries' that many of us can't live without, the people in this region were very friendly and welcomed us with open arms into their homes."
Information for other travelers 
Here's a few recommendations for fellow travelers wanting to go to Wamena to trek through the Baliem Valley:
  The best time to visit is November through March as weather conditions are ideal for trekking.

  Bring enough cash prior to your arrival. There are no banks, ATMs, or Money Exchange houses in Wamena.

  Pack insect repellant and a mosquito net.

  You can book your flights to/from Wamena upon your arrival to Jayapura (Cash only!)

  There's no electricity in the villages, so bring extra batteries/external chargers for your electronics.

  Adults tend to ask for cigarettes or candy (for the children) when you take photos with them.

  Bring your sense of adventure, appreciation for the local traditions, and, most importantly, your smiles.